Web Hosting Support
Choose the perfect solution for your business
24x7 Online Expert Support
We Proudly Support
We provide support solutions through certified and experienced engineers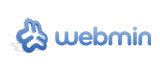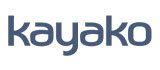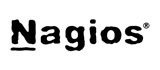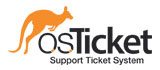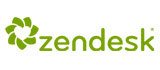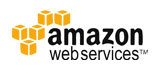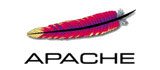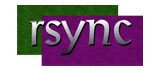 About Us
An award winning ISO certified firm for Quality & Information Security Management
actsupport, established in 2001, offers 24x7x365 seamless Outsourced Web Hosting Support, Server Management, Remote Infrastructure Management, Outsourced Hosting Support, Outsource Data Center Support, Cloud Hosting Support, and Pre-Sales / Billing Support services. Our services are catered to Web Hosting Providers, Data Centers, ISPs, Blade Server Manufacturers / Distributors and Financial Institutions around the world.
actsupport is a division of AmulyaInfotech, an award winning ISO certified firm for Quality & Information Security Management. More than 5.3 million websites are currently managed and operated at our 24×7 Global Delivery Center (GDC) to our clients around the world.
Our Outsourced support service portfolio also include Customer Support, Product Support, WordPress Support, Webdesign, Mobile / Web Application Development and Support.
We Care About Your Opinion
They're happy about doing business with us
Mark Apruzzese, USA
CEO
I appreciate all the effort actsupport has delivered in the past 5 years and I am confident the quality will remain top notch as usual. Keep up the good work.
Michael, New York
CEO
Keep up the great work!!! 59 Chats in one day and 100% Customer Satisfaction RATING!! Great Job Guys, Thats awesome! Nice work.
Charles, Japan
CEO
Very glad when we saw your contribution on clearing the "Bank Account Approval" queue and 1000+ are a remarkable milestone set ever in the history. Keep up the great work!!!.
Shahed, USA
CEO
I am happy too, as the big sale days went smoothly and the admins here were proactive and contributed quality support. The team will continue to provide the same quality of support and I am working with them closely.
Our Strength
Our unique strengths set us apart from our competitors!


322145
SUPPORTED LEGACY SERVERS

7217
MANAGED CLOUD SERVERS

225
EXPERTS IN APPLICATION SERVICES
Frequently Asked Questions
We're here to help. Get in touch and we'll get back to you as soon as we can
Q: What makes actsupport different?
A: 24/7/365 support coverage, 20+ years in the business, certified techs, ISO 9001:2015 certified for Quality Management System and ISO 27001:2013 certified for Information Security Management System, 100% white label services, multi channel support and many more
Q: Are the technicians certified?
Yes, our technicians are certified in CCNA, MCSE, RHCE, VMware, AWS etc. Our technicians constantly update their knowledge on all emerging technologies to comply with changing dynamics in the industry.
Q: How do I get started with it?
A: Just fill up the form given on this page and our Business Development Team will get in touch with you and will take it from there.
Q: Will my information be secure?
A: We are ISO 27001:2013 certified for Information Security Management System and all the data / information of our clients are maintained with confidentiality and are 100 % secure.
Q: How long have you been in business?
A: Offering Technical Support Services since 2001.
Q: What should I do if I have questions?
A: If you have questions on the plans and pricing, you can shoot an email to sales@actsupport.com or talk to us
at +1 8886660786 or chat with us using the "Live Chat" option
Q: How soon can you setup the account?
A: When we have all the required information necessary to start support we are all set to go. This should normally take 24 hours of time.
Q: What if I need to cancel my order?
A: We have high customer satisfaction rate and so we believe that there will not be any chances for such unfortunate situations. Just in case such a situation arise, you can always write to our customer friendly sales team at sales@actsupport.com or reach us at +1 8886660786 and we would be more than willing to sort it out for you.